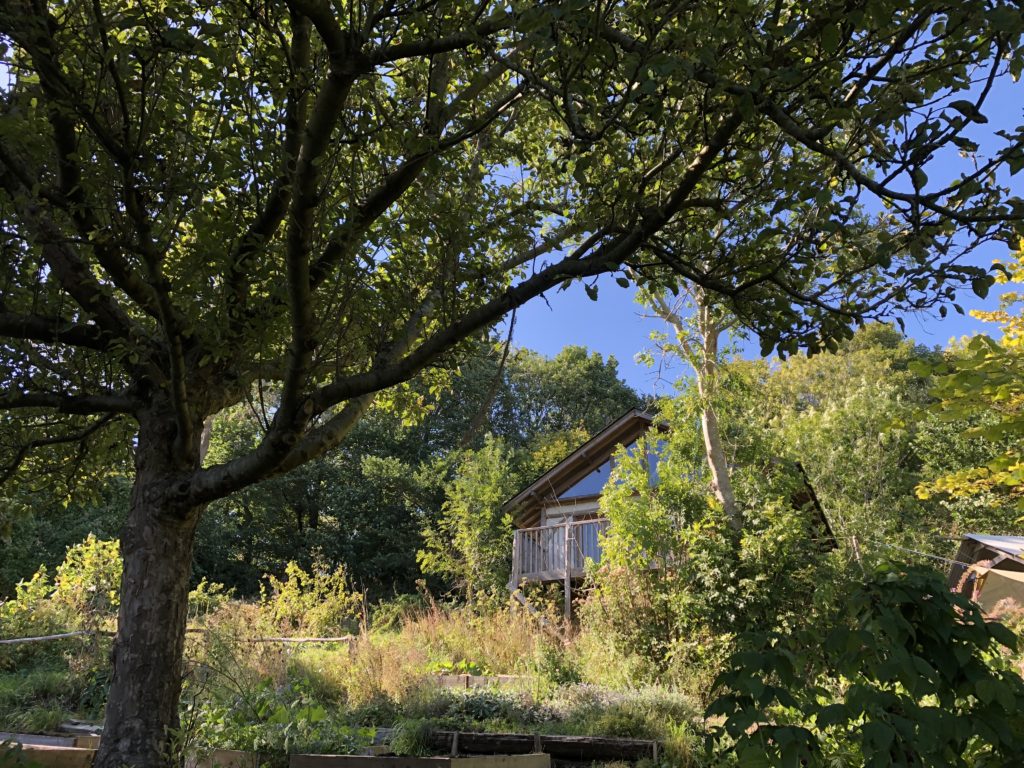 In the autumn of 1994, a group of friends decided to get an allotment.
"I cycled around town until I came across this secret little site hidden behind Moulsecoomb railway station. The first plot we took on was a long thin strip overgrown with ash and brambles and the council gave it to us rent free for a year because it had been derelict for 20 years!"
Warren Carter, Project Manager
Over time, they decided to put the project on a firmer footing, with regular 'open to everyone – no gardening experience necessary' workdays, becoming a not for profit company, then a charity in 2005.
We've come a long way since then and can now offer qualifications to pupils struggling at school and workdays bustling with a wide range of people. We specialise in offering volunteering opportunities to people with learning difficulties and it is this melting pot of people that makes the project so special.
We now have nine plots growing organic food, fed from our enormous compost bins, with wildlife ponds, a compost loo, beehives and a bee garden. Our outdoor clay oven is used regularly to feed our hungry volunteers every Tuesday and Friday.
Our large straw-bale eco cabin is built mainly with local wood and recycled materials, with solar power, used as a classroom and indoor space for events, and to hire out to local groups for meetings.
Our project isn't just about gardening. It plays an important part of the social glue that binds communities together, with all types of people, young and old, pupils having problems at school, people with learning difficulties working together in a safe, pleasant and genuinely inclusive environment.
As a well-established, well-respected charity we play a lead role in the wider community network, building much-needed continuity between the schools, the garden, the community pub, and a host of other organisations who work well together to meet local needs that aren't met through traditional channels.
---
Seedy Business – Tales From An Allotment Shed
by Warren Carter
From allotment holders, to shop-keepers, to residents whose homes have long since disappeared, Seedy Business is a short collection of tales from a time when the whole area around our project was a mass of allotments, small holdings, pig farms, orchards and market gardens.
---
Meet the team
We have two members of staff, and two sessional workers, as well as an apprentice and a Kick-Start intern.
Warren Carter, Project Manager. Warren is the founder and project manager who bosses everyone about and cleans the compost loo. He is a governor at Moulsecoomb Primary and Brighton Aldridge Community Academy, Chair of the Bevy and East Brighton Trust.
---
Pat Beach, Lead Outdoor Education Instructor and Therapeutic Practitioner. Since 2008 Pat has continued to lead the development and delivery of accredited therapeutic and educational outdoor learning at Moulsecoomb Forest Garden. Pat's professional work in nature spans four decades, beginning as a gardener/woodsman in 1979. He has worked extensively in horticulture, conservation, forestry, tree surgery and woodland management.
Over the years Pat has developed and run diverse, extensive eco therapeutic projects; integrating his working background with wilderness skills and bushcraft, creative crafts such as green woodworking, carving, environmental, art /craft and folklore. This has included the resettlement of former long-term prison offenders and 10 years with the NHS as an Eco Instructor and Therapist.
Pat has been a part of A Band of Brothers, Brighton since 2009.
---
Jo Pearson cooks for everyone in the garden every Tuesday and has been with us since 2012. She uses everything that's growing or available on the day and comes up with the most incredible recipes from all over the world – all on a shoestring, including jams and pickles so we can enjoy produce all year long. She brings out the best in people and is skilled at working with people with additional needs. She's got a rare combination of patience, good nature and enthusiasm – and care.
---
Daisy Brown is an experienced gardener and horticulturalist and has been involved with the project since 2009. She loves her work as volunteer co-ordinator, planning planting and garden improvements, always looking for better ways to work – and working with people of all abilities. Her planting schemes are designed to link people, plants and wildlife, creating spaces for food production, particular wildlife species – or for a quiet moment's peace. She works at Moulsecoomb Primary every Thursday, supporting pupils individually who benefit from outdoor education.
---
Louie is our newest member of staff, primarily working with Pat at Brighton Aldridge Community Academy.
"It's great being outdoors and working with the students in the school. I'm passionate about young people receving an enjoyable and alternative learning experience. I like being part of a charity that has a really positive impact on the local community."
---
Board of Trustees
Our board of trustees is chaired by Susie Howells. A sustainability professional, with over 30 years' public, corporate and voluntary sector experience in environmental management, sustainability and corporate social responsibility (CSR), she now works for a water quality project in Brighton. Susie began volunteering at the Forest Garden in October 2012. She supports the team's work with anything from general weeding, to building up networks of support for the charity's work across the city, working with the team to improve sustainable income generation, and updating policies to make sure everyone can work safely and effectively.
Company Secretary, Duncan Graham Cameron brings a career background in IT and communications and now works as a professional archaeologist. Duncan has been involved in the project, first as a volunteer in 2002, then joining the Management Committee before becoming a Trustee, helping to convert the organisation into a Charity. As well as playing an active role in volunteering, Duncan manages day to day financial transactions and provides other administrative support.
Treasurer Julie Shergold, a Bookkeeper for over 25 years, working with Voluntary Groups both as an Employee and as a Trustee. As Treasurer for the Forest Garden she keeps the accounts up to date on a monthly basis and prepares the financial details for our annual report. "I'm proud to be part of such a brilliant project."
Mick Ardron has volunteered with Moulsecoomb Forest Garden since November 2015 and was elected to the board in 2017. He has worked for Brighton & Hove City Council since 1997 in a small team supporting people with learning disabilities in their own homes. "Over that time one of the biggest issues I have encountered is the large numbers of people with learning disabilities who are isolated and seem to have no sense of belonging in the community. Many experience mental health issues as a result of this and lead unfulfilling lives, not being able to reach their potential. I have been incredibly impressed by the Forest Garden as a resource for people with learning disabilities – and other people with or without disabilities – to come together doing such meaningful activities in a welcoming, non-judgmental, fun environment. Here people are encouraged to develop their skills, meet other people in a relaxed, beautiful environment which is truly community based."
Ross Blackman has worked for a national charity providing debt advice for the last 13 years. He has found most of his clients have some element of mental health problems and wanted to do more to help support excluded members of our community. He has a particular interest in the outdoors and how woodlands provide a sanctuary for us all. He also likes cups of tea. "I was looking for a new challenge and found the forest garden. I was impressed by how at the garden all are accepted for what they have to offer, and the focus is on working together to achieve the goal with everyone playing their part. I am proud to be involved in such a fun, positive, inclusive, organisation."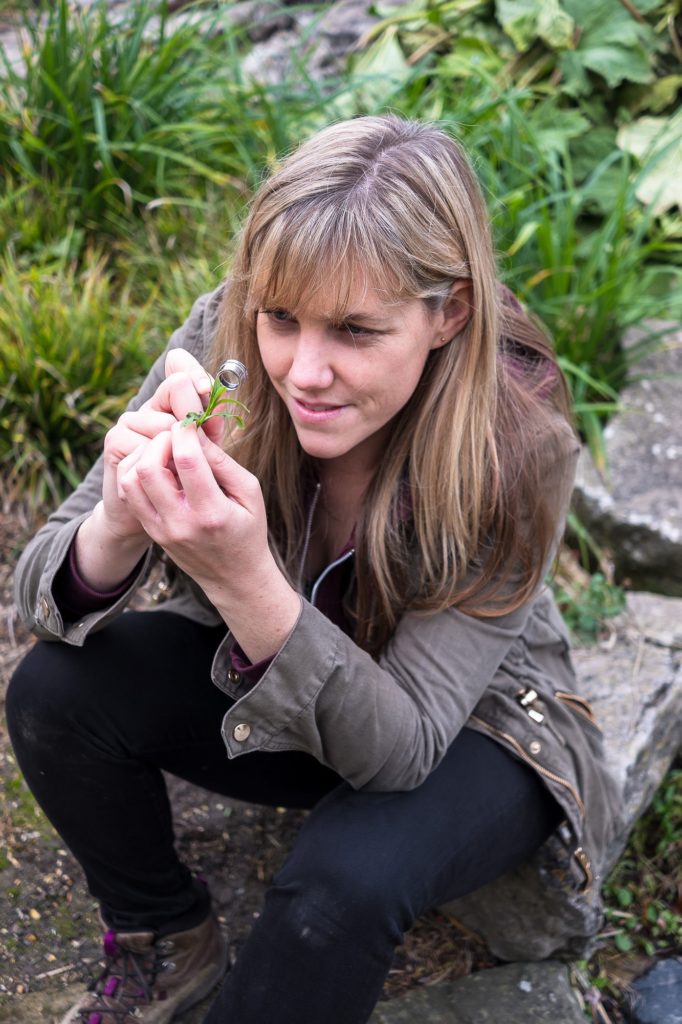 With a BSc in Zoology and a Masters of Biological Sciences Research, Rachel Bicker works in the wildlife conservation sector. As a biodiversity consultant for Gatwick Airport she plays a positive role in managing and improving wildlife and habitats. Rachel has been involved with Moulsecoomb Forest Garden since 2017 and was elected to the board in 2018. "I was highly impressed by the way the garden was being run and the consideration given for wildlife. The diversity of species occurring on site is very high, marking it as an important urban green space in Brighton. My goal is to help record as many plant, animal and fungi species on site as possible to inform the site activities, and for maximising the benefits to people and wildlife"
Ruth Smart is a project co-ordinator at the Brighton & Hove Food Partnership, and our newest trustee, having been elected to the board of trustees in 2022. When not eating/growing/talking about food, she can be found either climbing some rock, or organising DJ workshops and gigs for the city's women + gender minority community.
"With the excuse that I haven't gotten used to the chalky soil in Brighton yet and thus can't grow food in my own garden, I started volunteering for the Forest Garden in 2022, supporting other people to plant food in chalky soil. Before geting involved at the garden, I spent many years volunteering in community kitchens, food banks, and gardens in Sheffield. I really think there's something special at Moulsecoomb Forest Garden, and would love to see more people know about the amazing work that goes on here".
Our User Group
We run regular user group meetings where all participants get to have their say about the garden and how we can continue to make improvements to what we do and how we do it.
---