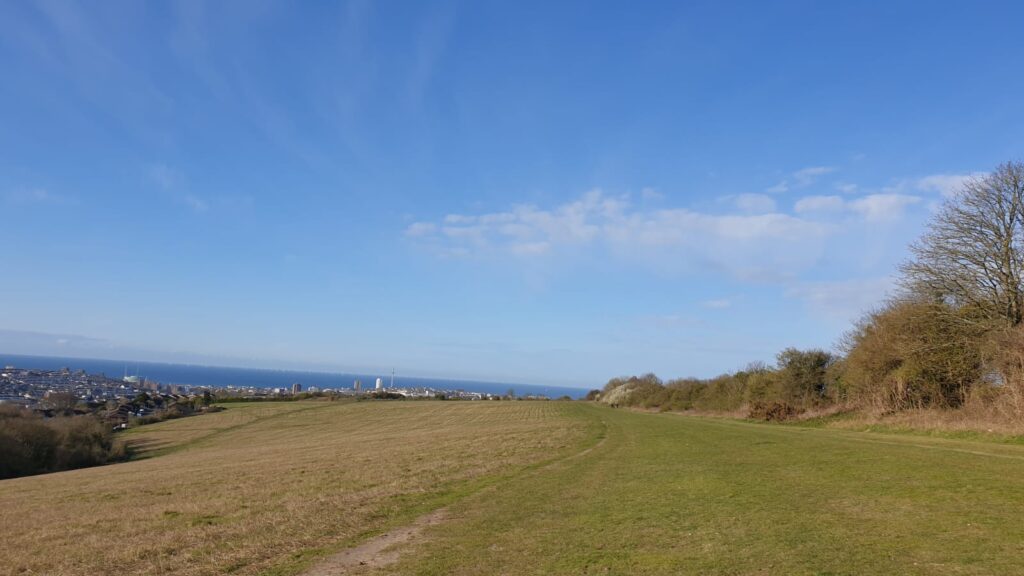 Would you like us to help us build up records of the wildlife and plants growing on Home Farm Field?

From birds to butterflies, wildflowers to fungi, wildlife records help us to better understand the health of the wider environment.

Home Farm Field is the large L-shaped field that goes from the edge of Hollingbury skate park, runs parallel to the golf course up to the dew pond and down to Queensdown Woods.

The information we collect will feed into the annual management plans for our community gardens and Queensdown Woods. We also share the information with the Sussex Wildlife Trust and Biodiversity Record Centre.

Moulsecoomb Forest Garden is nestled at the bottom of the woods and fields and has been our home for over 25 years.

We are also supporting local residents to clean up the woods and surrounding fields this coming weekend. Meet at the garden Saturday 8th and Sunday 9th May 10am for a cuppa, and to pick up a bin bag and litterpicker. Bring your own gloves if you can. And make sure you don't mistake any slow-worms for sticks.
RECORDING WILDLIFE
A biological record is made up of three key bits of information – what you've seen, when you saw it, and where it was. The recording form is an example of the information we collect for a simple biological record. You can print this out and make as many lists as you like, or perhaps just keep a year list for any new species you see. Feel free to take a photo of your completed recording form and send it in to us, or you can enter the data yourself into the iRecord website.
For wildlife identification, you can download the free iNaturalist app; this clever bit of software helps with automated identification by photograph.
If you prefer the old-fashioned way, you can use FSC fold out charts, lightweight guides you can carry with you out in the field.
Or you can use this wildlife recording form and let us know what you find.